originally published at Tech News -
EHS Insight positioned as a Challenger for its core EHS solutions.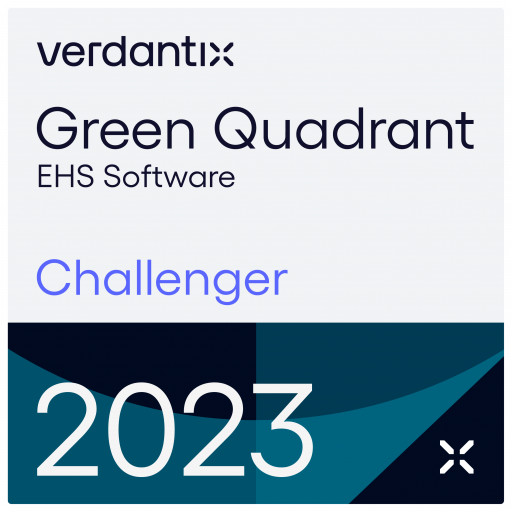 Verdantix Green Quadrant EHS Software
Verdantix Green Quadrant EHS Software
HOUSTON - January 11, 2023 - (
Newswire.com
)
StarTex Software's EHS Insight, a premier provider of cloud software solutions for environmental, health and safety (EHS) management, today announced that it has been named a Challenger in the 2023 Verdantix Green Quadrant for EHS Software.
In the report, 23 vendors were assessed based on several capabilities, including artificial intelligence, automation and sustainability management. According to Verdantix, the report outlines how buyers increasingly seek all-in-one integrated solutions, including EHS, ESG and operational risk management. Verdantix recognizes EHS Insight in the assessment, with strengths in the following areas:
Incident and safety management: Verdantix highlighted EHS Insight's Incident Management Software, which helps to streamline the collection, approval and reporting of incident-related data.
 
Audits and inspections: EHS Insight empowers safety teams to ensure compliance year-round with automation and advanced features, including audit checklists, enhanced workflows and compliance calendars.
 
Training management: Based on the report, EHS Insight offers the ability to serve organizations as an EHS training content provider, whilst also facilitating the scheduling, tracking and measuring of learning, and the tracking of safety meetings.
"We are pleased to be recognized by Verdantix by way of inclusion in the EHS Software Green Quadrant," said Gary McDonald, President and CEO of StarTex Software. "As one of the fastest-growing smaller companies in the report, we are excited about the future. Our customer-focused, user-centered approach to EHS software is a hit with management and end-users alike. Inclusion in the Green Quadrant is a milestone demonstrating that strategy works."
As Verdantix stated, "Over the past two years, the market landscape for EHS software has undergone a paradigm shift, as EHS providers have expanded their product offerings to meet the ravenous appetite for robust environmental management solutions brought on by the ESG megatrend. This has raised the profile of EHS functions within organizations, with many vendors serving the interlinking needs of EHS, quality, operations, product stewardship and ESG and sustainability functions."
"It's exciting to be included by Verdantix in the EHS Software Green Quadrant this year," said Catherine Lyden, Domain Analyst at StarTex Software. "As an EHS professional with nearly 20 years of experience using EHS software, I believe EHS Insight is one of the best software options on the market, and we're delighted to be able to showcase that in Green Quadrant."
A copy of the full report can be viewed online.

About StarTex Software and EHS Insight

EHS Insight, a StarTex Software brand, is the world's most flexible, powerful, easy-to-use environmental, health and safety software. Since 2009, the team at EHS Insight has been on a mission to make the world a better place. Today, hundreds of thousands of employees in over 120 countries use EHS Insight EHS software, services and support to transform the way they work and to lower the environmental impact of their operations. For more information, visit www.startexsoftware.com and www.ehsinsight.com.
Contact Information:
Mohamad Bozo
Marketing, StarTex Software
[email protected]
713-866-6597
Press Release Service by
Newswire.com
Original Source:
EHS Insight Named a Challenger by Independent Research Firm in the Green Quadrant for EHS Software
originally published at Tech News -